Nowadays, the emergence of many new products in society also makes the role of products more and more important. Now the key chain not only has the function of decoration and beautification, but also has the function of gift giving. Now the workmanship of the products is getting more and more fine, the quality is getting higher and higher, and the function is getting stronger and stronger. Now many people are in When friends celebrate their birthdays, they will choose an exquisite product for each other to increase their friendship. Next, let's learn about the knowledge of keychains!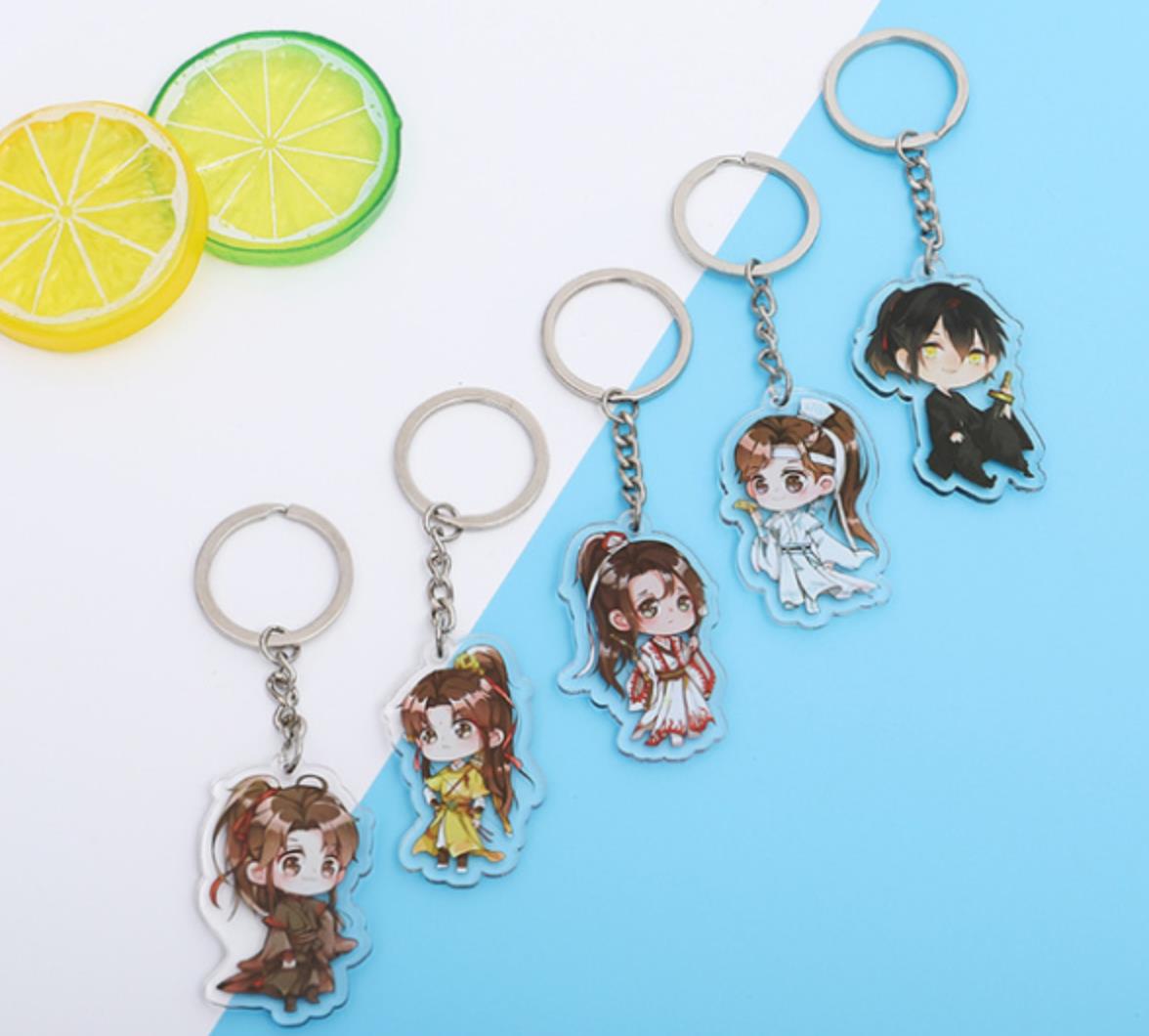 As a common item in our daily life, it can be said that we can see it in many places, and it is an ideal gift for various corporate promotional activities. The application range of acrylic keychains is very wide.
The function of the keychain
1. Animation derivatives: cartoon characters can be more popular by making some keychains and other plastic craft gifts.
2. It can be applied to personal items and personal accessories. Many people like to get a keychain on their keys as a decoration. Keychains are not only beautiful in patterns and styles, but also environmentally friendly.
3. Travel gifts: Some tourist attractions can customize keychains to show some features of the attractions. Many tourists who come to travel believe they will like these keychains when they see them.
4. Exhibition gifts: There are more exhibitions now. If you can give a keychain with your own company logo at the exhibition, it should also achieve a good publicity effect.
5. Corporate souvenirs: Some companies can also customize keychains as corporate souvenirs on anniversaries.

The role of keychains in modern society is becoming more and more powerful, and a small product integrates a variety of functions. The original function of the key chain is to make your key ring more beautiful and beautiful. Cangnan Longgang Tongwei Crafts and Gifts Factory is a professional production and processing company, mainly engaged in acrylic key chain, refrigerator magnets, peripheral cards, PP clips and other acrylic products, the above-mentioned key chain is one of the company's main products, the production process is unique, lifelike, delicate, comfortable to the touch, strong plasticity, fashionable and beautiful in appearance.